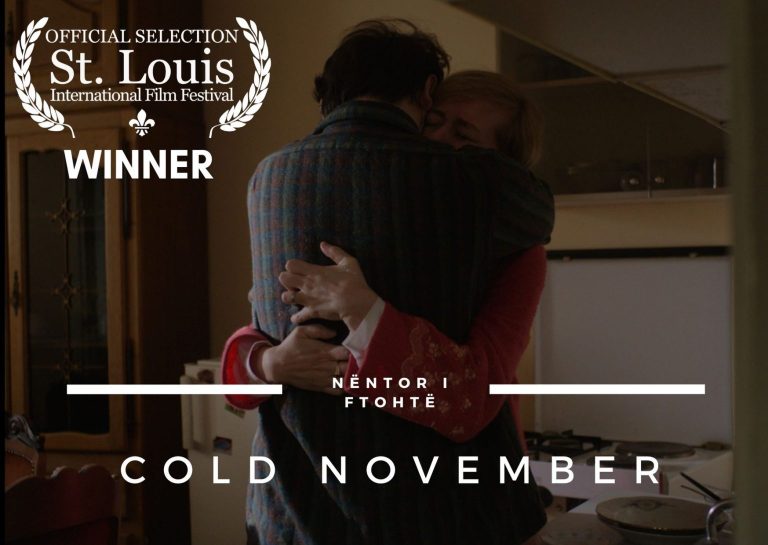 The premiere of the film "Cold November" was screened at the Cultural Center, a film which has won several international awards, including the award given for the confirmation of the high artistic values of the film by the South East European Film Festival. The premiere of the film had a very high interest of Kichevo's audience.

The film brings a family story based on real events, in a turbulent time when there was no living but only existence, these were the words of the director to describe the film. The plot of the film describes an event that takes place in the early 90's, during the time of the Yugoslav Government which annulled the autonomy of Kosovo, dissolved the parliament and closed the Public Television of Kosovo.


The main roles are played by the actors: Kushtrim Hoxha, Fatmir Spahiu Bufi, Adriana Matoshi, Emir Hadzihafizbegovi, Gordana Boban, May-Linda Kosumovic and Lum Veseli.
The screenplay was written by: Arian Krasniqi and Ismet Sijarina.
Directed by: Ismet Sijarina.
Editor: Vladimir Pavlovski;
Producer: Fatmir Spahiu.
Director of Photography: Sevdije Kastrati.
Music: Jericho;

Follow us for more on: @inqkkocoracinkercove